Destination wedding Photographer in Mallorca, Mexico, USA, Italy.
Hi! I'm Inma del Valle, wedding photographer in Mallorca, Spain. I guess you're looking for the best wedding photographer in Mallorca and I'm very happy that you came by to see my portfolio.

-Winner of the Wedding awards Bodas.net 2021
–Unionwep winner of Best Photo award 2020.
-Winner of the Ziwa awards at the prestigious wedding portal Zankyou.
-Best Photographer award among 43 thousand suppliers from all over Spain in the prestigious wedding portal bodas.net.
-Finalist in the Mywed 2019 International Awards.
-Selected by the prestigious community of professional photographers UNIONWEP in 2019.
-Only Spanish winner of the international Apex Awards 2018.
-Only Spanish photographer awarded at the international Wedisson Awards 2019
First of all…Here you will not see photos, you will live an experience.
As a wedding photographer in Mallorca , you are a bridge between that day's emotions and memories. When you work in the emotional and in the sensorial area, photography will be the most important bridge between the two.
When we see those photos, we remember the moment, no matter where you are or how old you are.
If you put your soul, you turn photography into an emotional experience. We treat the emotional component in photography as a condiment. You add joy, passion, creativity, you add nostalgia.
If you are able to move people as photographer in Mallorca you are achieving something more.  It's not just a photo. It's about something else.
I work as a wedding photographer in Mallorca, Ibiza, Barcelona, Valencia, León and all Spain. I have had weddings as a destination wedding photographer all around the world and I can go wherever you want me to go.
Natural wedding photography/ documentary style
If I were to get married, what would I want to stay with on my wedding day?
The first thing I'd like to do is to live it again, because it's gone by very quickly and I haven't noticed a lot of things.
I want my wedding photographer in Mallorca to reflect what I have felt, those moments with my fiancee where we looked at each other and nothing else existed. I want to keep the emotion of seeing her/him on the altar while I walk over there. The joy of the children as they carry the rings or as they dance through their first wedding.
With the hugs of each one of my friends as they leave the altar and what I feel when I hear the words of one of my relatives. With the caresses of my partner while we sit nervously and our faces when we read the vows. The memory of the elders who come to the wedding…
I want there to be music in my photographs, LIFE. Everything that I dreamed and that became a reality that day. I want my wedding photographer in Mallorca to do that.
I WORK AS A WEDDING PHOTOGRAPHER IN MALLORCA, SPAIN AND AS A DESTINATION WEDDING PHOTOGRAPHER       
Which wedding photographer would you choose in Mallorca?
I would choose as photographer Mallorca a kind, cheerful, observant, sensitive and detailed person. Someone who believes in love, who has a passion for what they do as a wedding photographer in Mallorca. Someone in whom I have the confidence that they are going to get the best out of me without overwhelming me.
A photographer in Mallorca who knows how to do well in any circumstance. To be attentive to any surprise and give me good chemistry. Someone who can see beyond a pretty face or a beautiful place to stand with my partner and take four pictures.
I want the person who best reflects that day and doesn't leave an important moment unnoticed. That  knows how to capture the essence. 
What do you expect from the result?
I don't want to see photos after my wedding, I want to live an experience by remembering it. I want each one of them from my photographer in Mallorca  to transport me to that place and to the state I was in. Like when you see a painting in the Prado and you start dreaming.
I want to look good in the photos and to see how much fun my guests have had.
What I look for in wedding photography is to capture images that last a lifetime.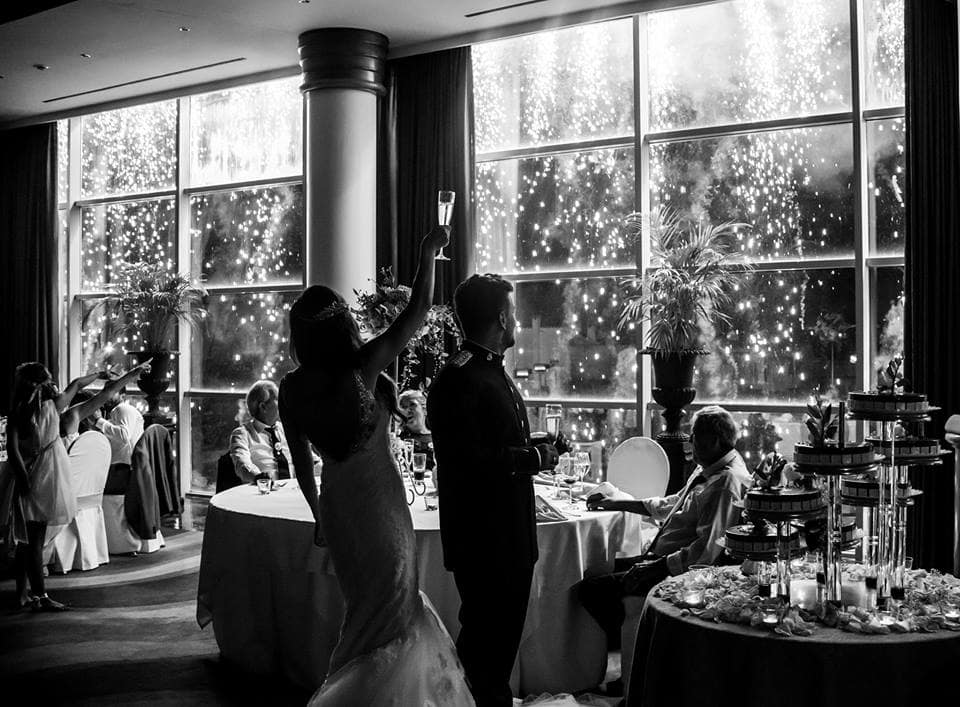 I WORK AS A WEDDING PHOTOGRAPHER IN MALLORCA, SPAIN AND AS A DESTINATION WEDDING PHOTOGRAPHER ALL OVER THE WORLD
And what will you live if you choose me as a photographer?
If something differentiates me from the rest as a photographer Mallorca, it's not only the experience you'll have later, but the one I'll make you live that day.
I will make you calm, have fun from minute zero, help you deal with unexpected moments and give you the assurance that everything will be fine. I'll just make you feel and I will get excited with you.
Why? Because to capture it you have to feel it. I will approach your relatives and friends in such a way  that they don't see me as an intruder, but as someone familiar.
I'm sure you'll remember me as your photographer in Mallorca with affection and it's very likely that we'll keep talking over the years. For me this is fundamental.
I would like us to choose each other. Just as you feel whether you like me or not, I have to feel just as comfortable with you. To know that we are looking for the same thing. I am 100% involved in every wedding.
My desire as a photographer in Mallorca  is to give you a photography reportage full of emotion.
I'm sure that if you've come this far, you are that person.
Recommendations from couples who chose me as a wedding photographer in Mallorca for their day : here
I believe in quality not quantity, that is why I do a small number of annual wedding reportages.
Services we offer as a
photographer in Mallorca
They are always included:
Meeting in person or by Skype

Photographic coverage according to the selected collection: (Preparation of the bride and groom's house, ceremony, photos of the couple, cocktail, banquet, first dance and up to one hour after the dance).

All photos edited (between 500 and 1000 depending on the pack, the time of the event and number of guests).

Retouching of all images in high resolution files

Virtual private photo gallery
Depending on the selected collection:
Personalized albums (delivery from 3 to 5 months)

Copies for parents

Surprise or dedication albums

Drone
---
Day of the wedding in Mallorca:
Photographic coverage from your photographer in Mallorca according to the selected collection (Preparation of the bride and groom's house, ceremony, photos of the couple, cocktail, banquet, first dance and up to one hour after the dance).
Pre-wedding in Mallorca:
As a photographer in Mallorca, what better way to get to know each other, discover your tastes and capture them in a more natural way. Pre-weddings are really great.
Without a doubt, a real opportunity to enjoy, probably more relaxed than ever.
An ideal situation to show how much you love each other without worrying about anything but laughing and having a good time.
Whether it's the absence of guests or nerves, everything will focus exclusively on you and your happiness.
As a wedding photographer in Mallorca I recommend it to you as a first contact with the camera.
Duration of the pre-wedding from 2 to 3 hours.
Post-wedding in Mallorca:
Another day in which to enjoy more with less stress. This time with the advantage that you will be able to choose the perfect location to do it.
So, why not choose that place  with me, your photographer in Mallorca, where it was impossible to celebrate the wedding, but that brought you nice memories? You will have the freedom to dive into the sea or climb a mountain. Any environment will be perfect.
Duration of the post-wedding from 2 to 3 hours.
Elopement in Mallorca:
Maybe you want to escape and do a private ceremony, they are very fashionable. It is an opportunity to live together a precious experience.
The images of that day will be what you can share with loved ones who have not been able to live it with you. As a photographer in Mallorca I can assure you that it will be an amazing experience.
AVAILABILITY AS A WEDDING PHOTOGRAPHER :
You may require our services as photographer in Mallorca in the Peninsula, the Islands, Europe or other parts of the world. We look forward to giving you our best service in any of these destinations.
We can transfer our professionalism to any other place hiring our services beforehand.
Above all, bear in mind that the most important thing for us as photographer in Mallorca is to go unnoticed. We do not want at any time to detract that day from the real protagonists or bother you.
Mallorca is a dream location for any photographer in the world. Thanks to the climate we will always be able to create beautiful scenarios of light and shadow.
The enclaves where the ceremony takes place and the banquet, as a consequence, will provide us with infinite opportunities. As a photographer in Mallorca, therefore, I will get unique and incomparable photos with which the bride and groom can remember this magical day.
In conclusion, trust in the good know-how.
The most important thing for me is that the wedding reportage reflects perfectly the happiness of the moment.
Photographer in Mallorca, Spain.