Flower decoration in Mallorca
On your wedding day there are many important things to keep in mind. Surely you give more priority to some such as the place where it will be held, the catering and of course the photographer in Mallorca. This time we want to highlight one of them that you should also pay a lot of attention to, the flower decoration in Mallorca.
One more simple decorative element? No, actually flower decoration in Mallorca are the most important element in the decoration of a wedding. Not only do they adorn the church or the banquet place, but they also create a pleasant and festive atmosphere. Their attractiveness and photogeny will be present in all the photographs.
If we went to any wedding, both religious and civil, and we didn't see flowers, we would think something was missing. As a wedding photographer in Mallorca I notice a lot when I arrive at the place of the wedding and the banquet  the flowers that the bride and groom have chosen.
Flowers should never be missing when it comes to a special day. With them we transmit warmth to our guests and offer a unique environment that emphasizes the unrepeatable character of the moment.
Given its importance to flower decoration in Mallorca, it is better to delegate this task to qualified professionals who guarantee a perfect result. Do not forget that flowers are delicate to work. I would like to talk to you as a photographer Mallorca about some of the best flower shops for weddings in Palma de Mallorca.
ROSAZUL FLORISTERÍA EN MALLORCA 
Emili Darder Batle, 19 07013 Palma De Mallorca (Balearic Islands)
Their work will not disappoint you and your guests will be delighted with the flower decoration in Mallorca they make.
They have a great experience in the decoration of weddings. Always trying to get to know the brides and talk to them, as I do like a good photographer in Mallorca. It is important to know what your dress will be like, where you will get married and where you will celebrate it. Know the style and expectations of that great day. They offer advice without any commitment to make the wedding day unique and unrepeatable. Do not doubt that flower decoration in Mallorca will elaborate in a personalized way your bridal bouquet. The bridegroom's and godfather's pendants, the centers of table in the place of the celebration and of the ceremony and everything that you need.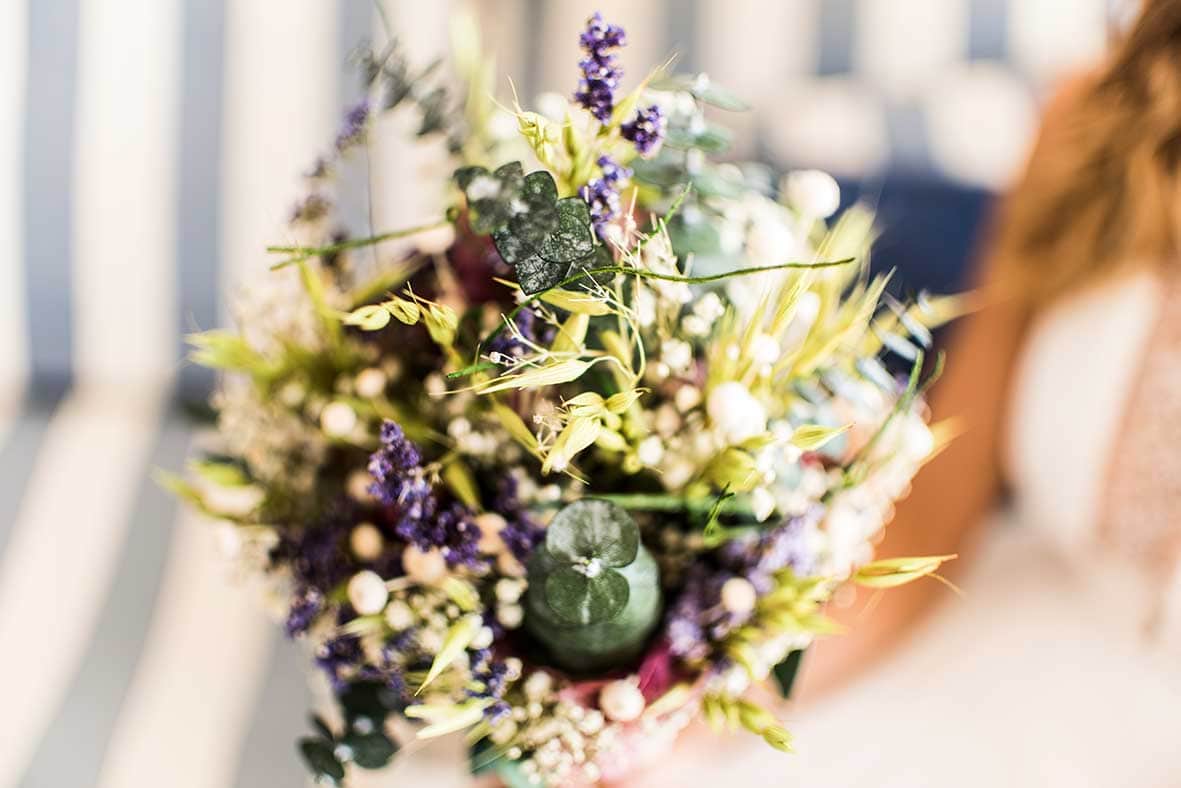 AZALEA FLORISTERÍA MALLORCA
http://www.azaleafloristeria.com/
Carrer de l'Arxiduc Lluís Salvador, 117, 07004 Palma, Illes Balears
This flower decoration in Mallorca shop gives a lot of importance to get a natural touch in a wedding. They put all the effort, and above all, creativity so that each couple celebrates their day to the maximum.
Their bouquets, the decoration of the car, the place of the ceremony and headdresses make all the difference. Always adapting to the budget of the bride and groom and, above all, to their tastes. They guarantee that everything is perfect for the big day.
Years of experience guarantee Azalea Floristería. I have worked with them as photographer in Mallorca in many weddings. Their original projects will not leave you indifferent. The best taste for the beautiful love stories.
ALBERTO FRANCIA FLORISTA MALLORCA
https://www.floristeriafrancia.com/
Carrer de Sant Gaietà, 13, 07012 Palma, Illes Balears
Alberto Francia is a company with 40 years of experience and trajectory in the flower decoration in Mallorca sector. His team is qualified and try to improve every day both in technique, creativity and originality.
This family business will make everything in your link look spectacular. In addition to all the floral services it offers, they also have a Wolkswagen beetle and a hippy van to move around or to use as a food truck.
Brigitta Norrenbrock – FLORES MALLORCA
http://floresmallorca.com/index.php/es/
Carrer Monti-sion 8, 07001 Palma de Mallorca
Brigitta Norrenbrock has her flower shop in the heart of Palma, she has been making wonderful floral compositions for 15 years. They offer all kinds of services for weddings, bouquets, parties, yachts, events…
Her great experience in all kinds of occasions as well as her taste and  professionalism makes it one of the most important flower decoration shops in Mallorca. You can trust that you will have the best service and quality.
All these professionals will make your big day the best full of beautiful memories. As a photographer Mallorca I can ensure you.
See you at your wedding…
Flower decoration in Mallorca